Posted 10/22/2019 by Baker Party Rentals.
Held at The 1912 in Downtown Santa Ana, today's wedding inspiration features rustic elements combined with the industrial aesthetic of the venue to create a gorgeous modern wedding design!
For Joshua and Nathalie, a traditional church wedding was the way to go for their big day! We love the pictures of the happy couple exchanging their vows and saying "I do." And we're completely blown away by the vintage getaway car!
What swept us off our feet was the reception design! Lush greenery helped bring the outdoors in to create a fresh environment. Making full use of the venue's slick industrial architecture, this design combined rustic elements and modern accents to create a stunning finished look!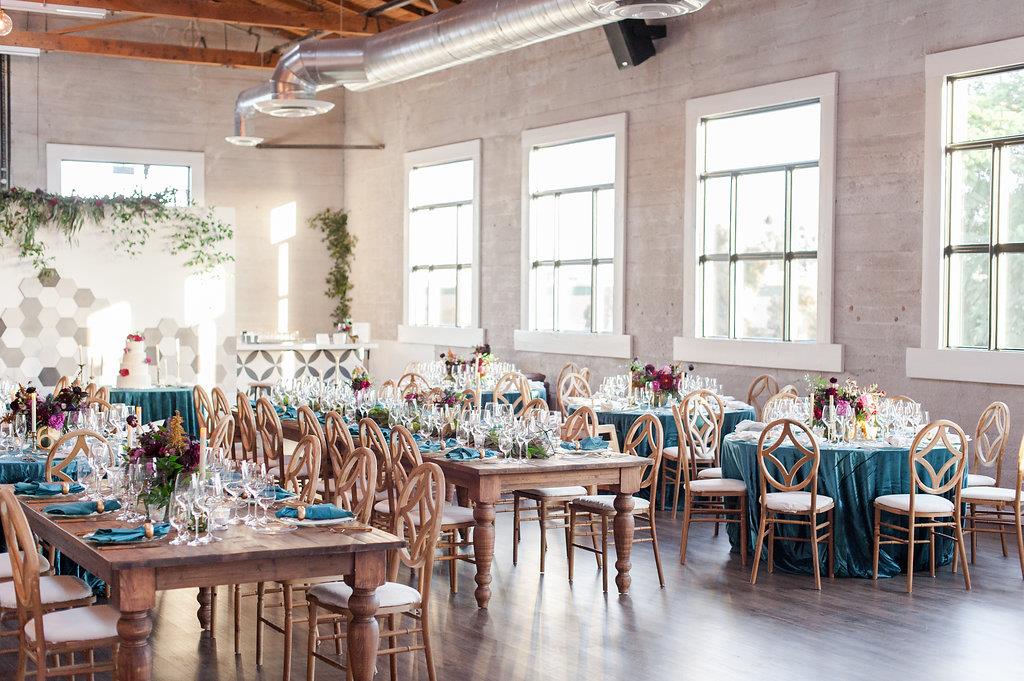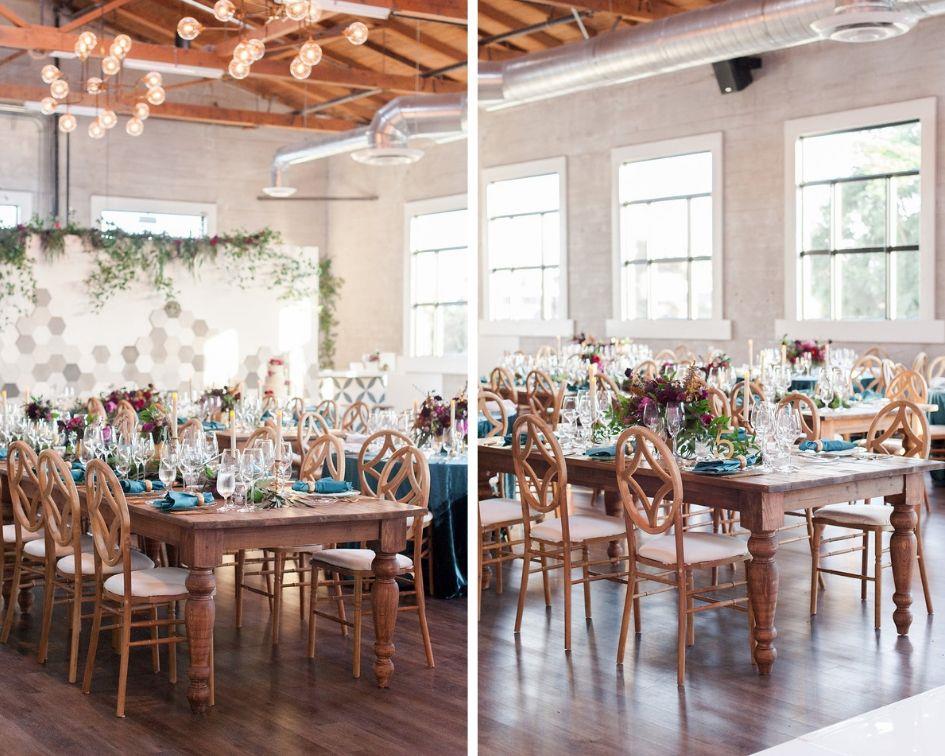 Our Pine Farm Tables were the perfect choice for this design, complementing the wooden beams supporting the open ceiling and also the venue's own stylish chairs! A combination of round and rectangular tables created a dynamic seating arrangement, and the round tables looked great with Jade Velvet linens!
The tabletop design kept things modern, with our Clear Glass Plates, Riedel Glassware, and Brushed Gold Flatware at each table setting. The velvet napkins gave the overall look a rich texture that complemented the jewel tones in the floral centerpieces. An assortment of candlesticks finished the look, adding a romantic glow to the tables. Absolutely stunning!
The venue was beautifully transformed into a gorgeous wedding space, and it was just what Joshua and Nathalie were expecting for their big day! We're honored to have been part of the vendor team that helped put together this beautiful wedding design!
Vendor Team
Photography: McCune Photography
Venue: The 1912
Planning + Design: LVL Weddings
Florals: Foxtail Florals
Linens: Luxe Linen
Catering: 24 Carrots Catering
Lounges: Archive Rentals
Featured Rental Items
Pine Farm Table, Clear Glass Plates, Brushed Gold Flatware, Riedel Glassware, 4'x4' Stage, Custom White Carpet