Posted 10/15/2019 by Baker Party Rentals.
For Lauren and Steven, a paradise desert design was just what they wanted for their destination wedding, so naturally Palm Springs was the way to go! Set in the gorgeous Casa Cody, this wedding design takes full advantage of the dry foliage of Palm Springs to transform the arid desert setting into a paradise wedding!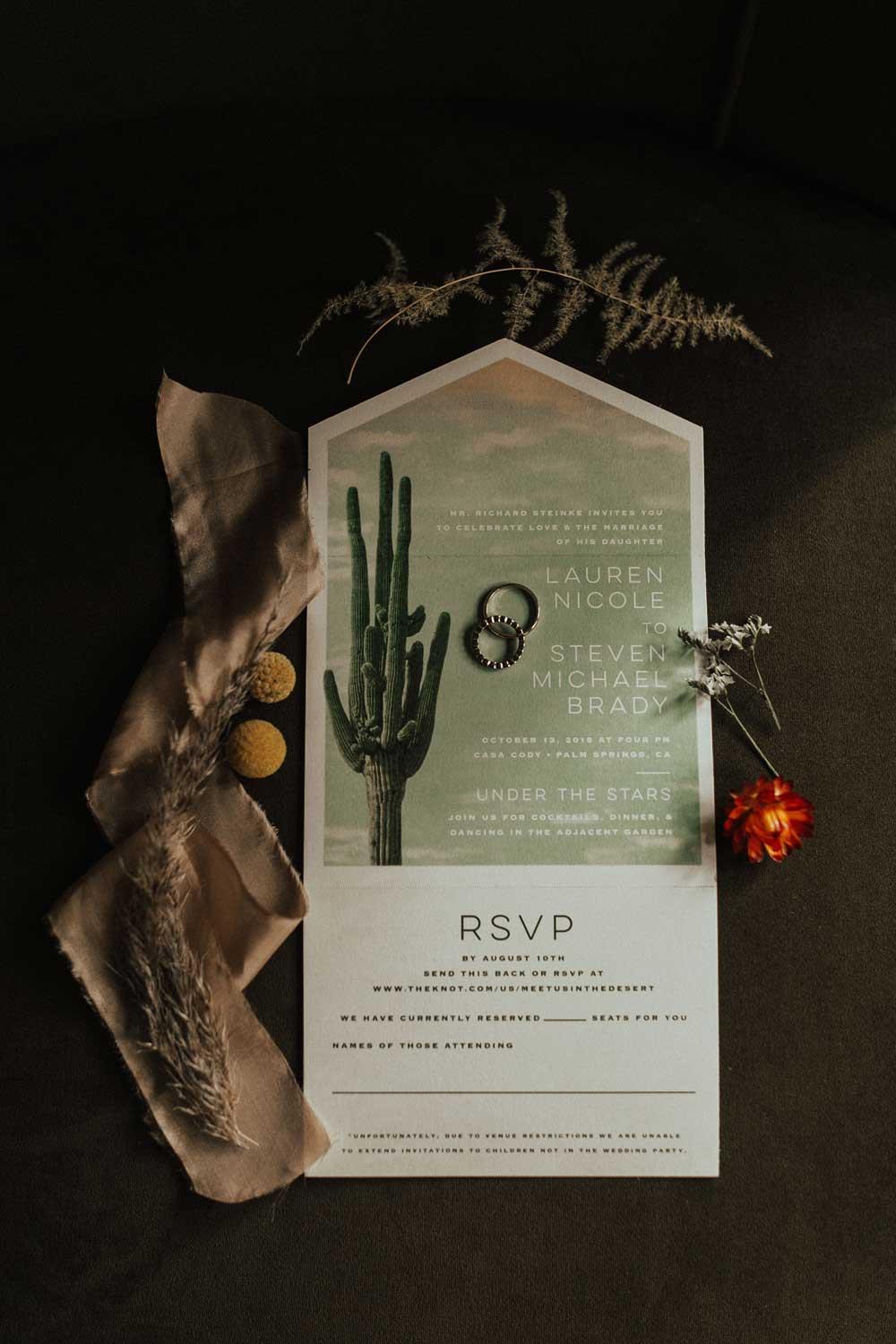 With its charming architecture and vibrant history, the Casa Cody in Palm Springs was the perfect venue for the ceremony. Our Fruitwood Folding Chairs looked great surrounded by the dry nature of the venue. Thick plumes of pampas grass decorated the chairs down the aisle leading to the wedding altar.
We're absolutely in love with the wedding arch! Fashioned out of an old leaning tree decorated with pampas grass and sparse florals, the arch added a lovely Bohemian touch to the design while incorporating the nature of Palm Springs!
Our Bella Pedestal Tables were the perfect choice for the cocktail hour, with the dark wood color adding a rustic touch to the design.
The design incorporated themes of travel, with the seating chart incorporating all the destinations the bride and groom have visited. And we love the Tiny Tavern trailer bar! These details added a touch of personality to the wedding design!
The reception design featured a minimalistic look with Boho accents in the florals. Our Bella Farm Tables were the perfect choice for the design, and they looked great with the sparse floral centerpieces and simple table settings! As the evening set, our Gold Votives added a romantic glow to the tabletop design.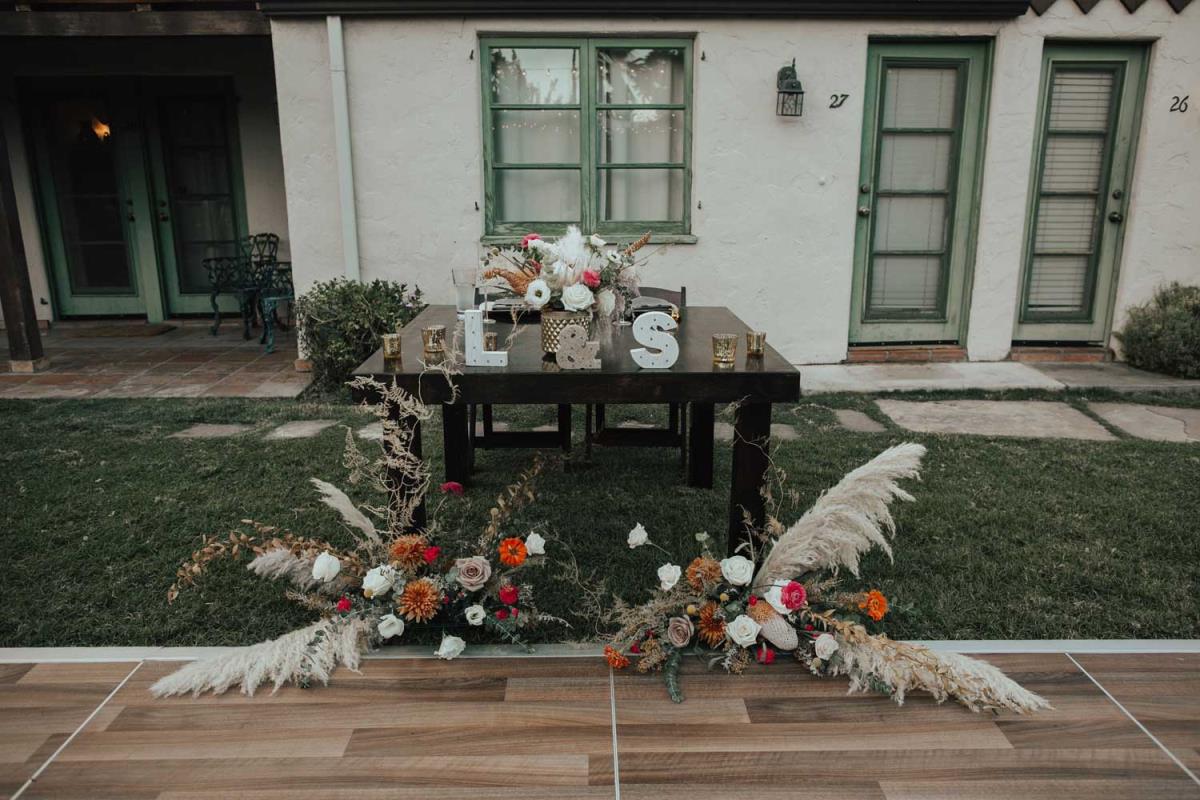 The sweetheart table design had a similar feel. Our 4' Square Bella Table looked great against the backdrop of the Casa Cody's architecture. And those florals? Absolutely stunning!
We just can't get over this wedding design! From the stunning ceremony to the gorgeous reception, we're honored to have been a part of Lauren and Steven's big day. And as always, we're honored to have been a part of the vendor team that helped bring this wedding design come to life!
Vendor Team
Photography: Joe + Kathrina
Venue: Casa Cody
Planning + Design: Kelsey Rae Designs
Florals: Love Her Madly
Catering: Tacos Mora & Schwartz's Deli
Bar: The Tiny Tavern
Desserts: The Baked Bear
Featured Rental Items
Fruitwood Folding Chair, 34" Bella Table, 4' Bella Bar, 4'x8' Bella Dining Table, Wood Grain Dance Floor, 4'x4' Bella Table, Gold Mercury Votive Cup